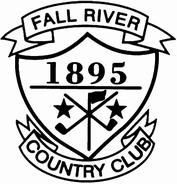 CORPORATE MEMBERSHIPS
at FALL RIVER COUNTRY CLUB

*NO INITIATION FEE!*
NEW MEMBERSHIP PROMOTION: Join now and enjoy these special promotional rates! Membership dues will be considered paid in-full through March of 2017!
Restaurant Fees: Reduced by half!
CORPORATION MEMBERSHIP PROMOTION: DUES PER CATEGORY

Corporation - 1: $2610 (1 designated member)

Corporation - 2: $5,115 (2 members)

Corporation - 3: $7,505 (3 members)

Corporation - 4: $9,790 (4 members)

Corporation - Social: Contact us for details!


Any designated member(s) under a full Corporation Membership have the same golf course access as a "Category A" member of the club. (Click HERE for information.)

A Corporate Social Membership does not include golf course access.
Any accompanied guest may play twice per calendar month. They must play with a designated corporate member host.


Guests visiting FRCC with a Corporate Member receive $5.00 off the Guest Fee on MONDAY through FRIDAY -OR- receive any lower rate in place for members at the time! The Pro Shop staff will ensure you or your guest is receiving the lowest possible price at the time of guest registration.

SATURDAY, SUNDAY, HOLIDAYS: Same guest fee as all membership categories at FRCC.
Please contact us with any questions or to set up a tour of Fall River Country Club:

CLUBHOUSE PHONE: (508)678-9374
EMAIL: clubemail@fallrivercc.com