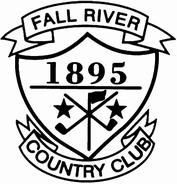 CORPORATE MEMBERSHIPS
at FALL RIVER COUNTRY CLUB

*NO INITIATION FEE!*

All Corporate Members will have Category "A" privileges.
Guest Round Information
*Guest Rounds for all Corporate Memberships require a mandatory Golf Cart Fee. All guests must be accompanied by one or more of the designated corporate members.
*Guest Rounds may not be used for tournament play.
*An invited guest may play golf at Fall River Country Club no more than twice per calendar month (tournament rounds excluded).
Corporate Membership Structure
* Corporate 1 $4,000 ($3250 current promo rate)
* Corporate 2 $6000 ($5595 current promo rate)
* Corporate 3 $8000 ($7450 current promo rate)
* Corporate 4 $12,000 ( $10,300 current promo rate)
* 1 (only) designated member is allowed to vote
* Food/Beverage Minimum of $133/month per member
*Full payment within 30 days of invoice
*Full clubhouse privileges for all Corporate Members
Please contact the business office for further eligibility details