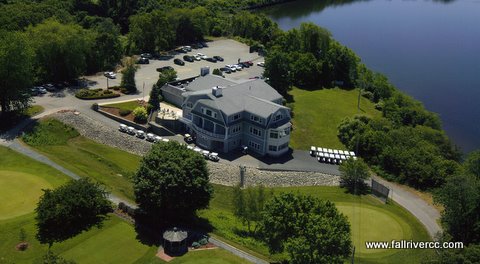 NOW BOOKING FOR 2022-2023!
While the Fall River Country Club is a private facility and golf course, we proudly serve as host to select corporate and charity golf outings, along with some smaller events, each season.
At FRCC, we recognize that each outside golf event is unique...and we treat each one accordingly! Event guests are happily catered to by a golf and clubhouse staff with decades of experience AND a sincere passion that any event we host will run smoothly and be a true success.

Having your golf event at the Fall River Country Club can feature professional and friendly management of the event, golf cart staging, drive-up bag service, scoring by the Professional Staff, and much more! Our beautiful facility is also equipped with a full-service clubhouse and a well-trained banquet staff that can satisfy any event's needs...before and after golf!

Looking for the ideal facility to serve as host and venue for your event? Look no further. From large golf events to smaller events and groups, you are kindly invited to contact us! Want to know more? Please contact FRCC Head Golf Professional Dan Shepherd for more information:

Pro Shop Email: [email protected]
Pro Shop Phone: (508) 677-9828
Want to see more of FRCC? Click HERE to view the golf course photo gallery!